About Inugeinu
At Studio Inugeino I make soft toy models to the likeness of your pet dog, using the hair removed when brushing.
It is a sad inevitability that someday we have to say goodbye to our pet dogs. When my dog Shelty passed away he left a lot of his hair behind.
I wondered if I could make something with all that hair.
After repeated trial and error I managed to make a 3 dimensional soft model of him using a wool condensing technique called "needle felting".
I want there to remain some proof of a dog's life as well as his or her smell!
Studio Inugeinu
Keiko Sakai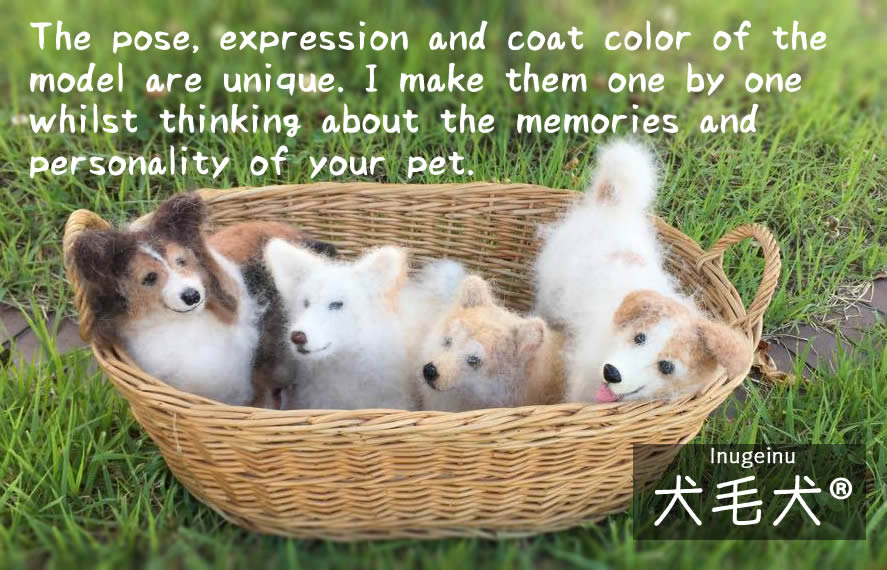 The size of Ingeinu's soft toy models
Ingeinu's models can fit on your two open hands. From the tip of the nose to the end of the tail is about the size of the tissue box.
A standard model stands on all four legs. However, if you require a sitting or lying pose, or any other particular pose please send a picture.
Please be aware that you cannot send hair or photos without making a reservation.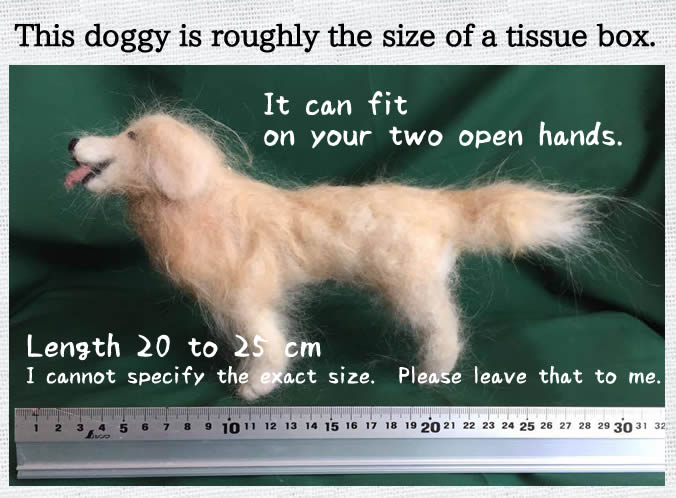 Felting your dog's hair.
When you brush your dog hair comes out. Please put this in a paper bag and keep it.
When you have collected a lot of hair please send it along with a photograph. Then I can make a soft toy model of your pet dog.
To make the soft model first I make the wool base, then I add in your dog's hair.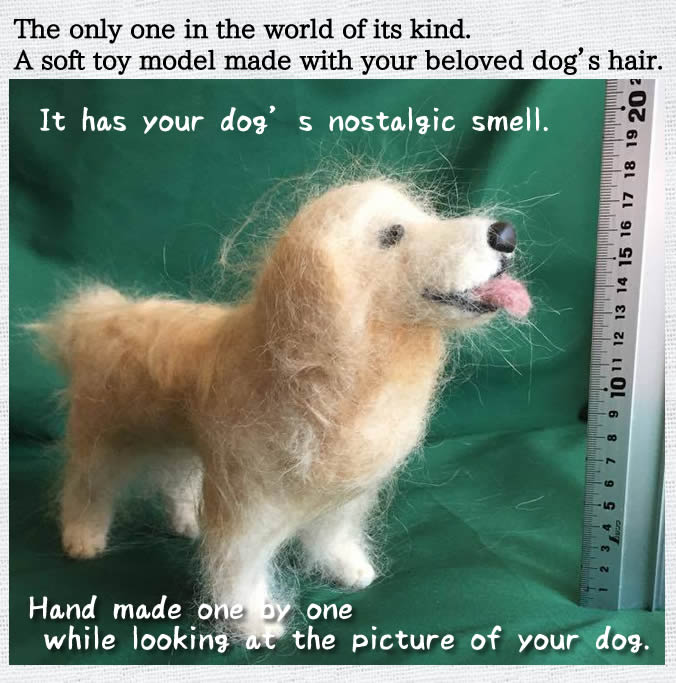 If I can just relieve a little of your suffering after the loss of your pet…
Only the people who have experienced losing a dog can understand the sorrow it causes.
And the depth of the sorrow varies from person to person.
I received a letter of thanks from an elderly lady who was suffering from a mental illness. She wrote "Thanks to Ingeinu I no longer need to go to the hospital."
Contact us by e-mail
Email: chopin@inugeinu.com
I cannot respond in spoken English, so contact me by email.
Please be aware that you cannot send hair or photos without a reservation.